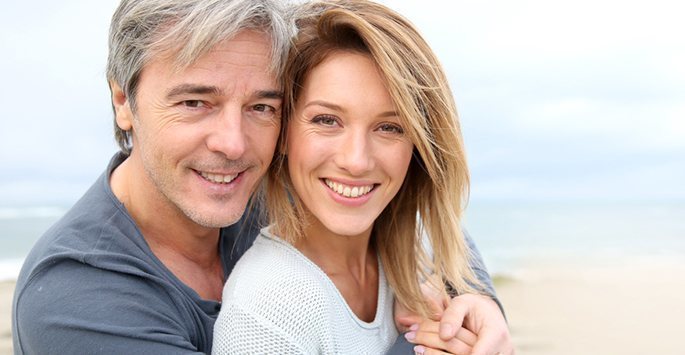 Balanced hormones are necessary for good health and disease prevention for women and men as we age. Here at Premier MD Care, we understand the importance of not only feeling well but being well.
YOU MAY HAVE A HORMONAL IMBALANCE IF YOU ARE EXPERIENCING ANY OF THE FOLLOWING SYMPTOMS:
LACK OF ENERGY AND FATIGUE
REDUCED MENTAL FOCUS AND CLARITY
MOODINESS, ANXIOUSNESS OR DEPRESSION
WEIGHT GAIN(INCLUDING INCREASED FAT AROUND THE MID-SECTION)
INABILITY TO LOSE WEIGHT
REDUCED SEXUAL DRIVE AND PERFORMANCE
DECREASED MUSCLE STRENGTH
MUSCLE OR JOINT PAIN
DIFFICULTY SLEEPING AT NIGHT
If you have 3 or more symptoms, contact us or call 239-466-8947 today to schedule a consultation to see if Hormonal Replacement Therapy is right for you.
TYPES OF HORMONE REPLACEMENT THERAPIES WE OFFER
BIO-IDENTICAL HORMONE PELLET THERAPY
Bio-Te Pellet Therapy optimizes hormone levels with tiny pellets inserted just under the skin. These hormone pellets release all-natural bio-identical estrogen and testosterone and are absorbed consistently into the body as needed. It's amazing on how something so small can make such a big difference.
TOPICAL HORMONE CREAMS
The cream is applied to the arms, abdomen or shoulder, daily. Absorption of the cream can vary from person to person.
TESTOSTERONE INJECTIONS
The testosterone injection is administered weekly. Injections can be given at your doctors office or at home.
HORMONE SKIN PATCHES
Skin patches are easy to use, but can cause allergic skin reactions and can peel off due to sweating.
WOMEN'S HEALTH
BIO-IDENTICAL HORMONE REPLACEMENT THERAPY(BHRT)
BHRT uses bio-identical hormones, which are molecularly identical to the hormones that are produced in the human body. These hormones are derived from natural sources like yam or soybean and are much different from synthetic (man-made) hormones. They are natural to the human body and therefore are metabolized by natural metabolic pathways. Synthetic hormones, on the other hand, produce unnatural metabolites which can cause significant side-effects.
ESTROGENS
Low levels of estrogen cause hot flashes and night sweats which are the most common symptoms of menopause.
Low estrogen levels also lead to:
Loss of bone strength and development of osteoporosis
Vaginal dryness
Hair loss
PROGESTERONE
Progesterone has an important role in balancing the effect of estrogen on different tissues in women.
Low levels of progesterone can cause:
PMS and anxiety
Heavy or irregular menstrual bleeding
Constipation and bloating
Insomnia
Increased risk of breast, uterine and ovarian cancer
TESTOSTERONE
Testosterone is the primary male sex hormone, but it is also very important in females for normal sexual development and for maintaining sexual desire along with healthy skin, muscle and bone. Unrecognized testosterone deficiency can be the reason for suboptimal relief of menopausal symptoms with hormone replacement therapy.
MEN'S HEALTH
TESTOSTERONE
Normal testosterone levels in men are needed for maintaining healthy libido (sex drive), muscle mass and energy.
Low levels can cause:
Erectile Dysfunction (ED)
Fatigue
Muscle Weakness
Depression
Decreased Mental Clarity
Memory Problems