YOU ARE OUR PRIORITY AT PREMIER MD CARE
Today, the majority of primary care physicians have no option but to treat thousands of patients in order to maintain their practice. Concierge physicians keep their patient loads much smaller. This means we can eliminate long waits in the lobby, rushed appointments, and band-aid treatments in favor of thoughtful, personalized care.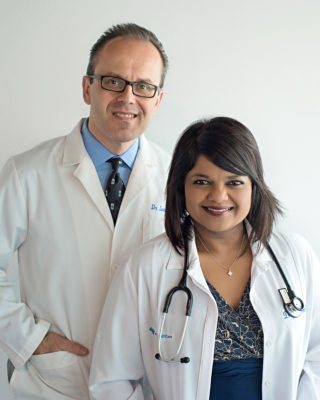 WHY DO YOU NEED A CONCIERGE PHYSICIAN?
Because you deserve…
A physician who takes the time to really listen to you
Unhurried visits and longer appointment times
A physician who is always available to you, even on the weekends, evenings and holidays
To be seen by your personal physician every time you come to the office and not be seen by an assistant (nurse practitioner or physicians assistant)
To be referred to the best, select group of specialists
To receive personalized attention that only a smaller, membership practice can provide
To have a physician who takes the time to focus on wellness, nutrition and preventative care
SO, WHY DO YOU NEED A CONCIERGE PHYSICIAN?
Because you deserve to have your own dedicated healthcare concierge—at your service.

Contact us or call 239-466-8947 today to schedule a free consultation to meet the doctor.

FAQ's
Concierge medicine is a new model which allows your physician to have more time to focus on you and your health. Concierge medical practice significantly limits the number of patients in the practice to provide more personalized service. Concierge medical practice focuses on quality care rather than providing limited services to large number of patients which is typical for standard medical practice model. Concierge patients pay a membership fee for enhanced services.
No. Members of our practice will always be seen by their physician. Your doctor will be focused on you and you will have more time to have all your concerns addressed.
Enhanced services provided by our practice are not covered by insurance plans and Medicare. Our membership fees help us keep our practice small, so your doctor can spend more time with you-30 minutes or more instead of the 7-12 minutes typically provided by a traditional practice.
• 24/7 communication with your physician (phone, text, email)
• Tele-medicine. This allows you to communicate with your doctor from your home, your office or even while on vacation
• Same day appointments
• Extended office visits
• Little or no wait times
• Enhanced physician referrals to specialists (based on the urgency of your medical condition, we will directly communicate with the specialist and personally arrange your appointment)
• Coordination of care if you are hospitalized
• Nutrition/fitness coaching
• Discounts on other services (Diet Program, Cosmetic procedures, PRP joint injections for arthritis, Testosterone pellet therapy for men, Bio-identical hormone replacement therapy for women)
Yes, please contact us for details.
Yes, we participate with many insurance plans including HMOs and Medicare and we will bill you insurance and Medicare as usual for all covered services.

Easy and direct communication is one of the pillars of our concierge medicine practice. You will have your doctor's cell phone number, email, and text. And your membership fee includes video consultations for your added convenience.
We offer same day appointments for all urgent visits. Visits requested for less urgent problems will be scheduled on a case by case basis. Physicals will be scheduled in advance as they will require more time.
If you have a non-life-threatening condition, you can contact us for guidance. In some cases, we may be able to save you from making an unnecessary trip to the urgent care.
If you believe that you have a serious medical condition, please call 911. After calling 911, you or a family member can notify us. This will ensure that we will be able to contact your doctors in the hospital.
When you are admitted we will provide pertinent information to your hospital doctor. We will stay in communication with your hospital doctor and we will be able to make some recommendations for your care when necessary. We will make sure that your discharge from the hospital is seamless. This is an important membership benefit not covered by Medicare. Personal visits in the hospital are also available to our patients if they desire. The service we provide while you are in the hospital will bridge the gap that currently exists between you hospital care and your outpatient care.
You can reach your doctor any time via cell phone, text or email. In addition, Telemedicine is a web-based solution that allows doctors to meet patients via internet at home, at work, or even while on vacation. This is an excellent option for snowbirds who live up north during the summer Premier MD Care's telemedicine solution is HIPPA compliant (meaning your medical information is kept secure and private. We understand people don't always have the time, or sometimes the means by which to get to the doctor's office and this will provide one additional way for you to access your physician.
In some instances, when we are out of town, you will still be able to contact us via phone, text or email. In the event that we are unavailable i.e. during a family vacation, we will have another trusted physician available to assist you for any urgent needs.
We will streamline your referral process and based on the urgency of the medical situation, we can schedule the appointment for you. If necessary we will arrange a direct physician to physician consultation prior to your appointment with the specialist, and direct coordination of your visit.
We will notify you about the enrollment period for our existing patients. New patients are advised to call our office or contact us via email at info@medspa22.com.

Yes. Limiting the practice size ensures that we will have time to provide exceptional care for our members. [/accordion_content] [accordion_content title="Can I wait and join the practice in the future?"] Our existing patients will be notified about the initial enrollment period to take advantage of discounted membership rates. After the enrollment period, if we have any available openings, all prior and new patients will be able to join anytime at our regular membership rates.
Absolutely. The focus of Premier MD Care is not only to take care of you when you are sick but to prevent illness. Many of our services are focused on prevention at times when you are healthy. Many illnesses cannot be predicted. Having your private physician available to you can save you a trip to urgent care or emergency room.
No. Our fees are not based on your medical history, or the number of visits you may require.
Please call us at 239-319-4919 or send us a message. We will be happy to discuss our membership options with you.